What is happening in the store?
Kailin
Hi Gamers! We thought we might take a moment to update you on on some of our weekly happenings!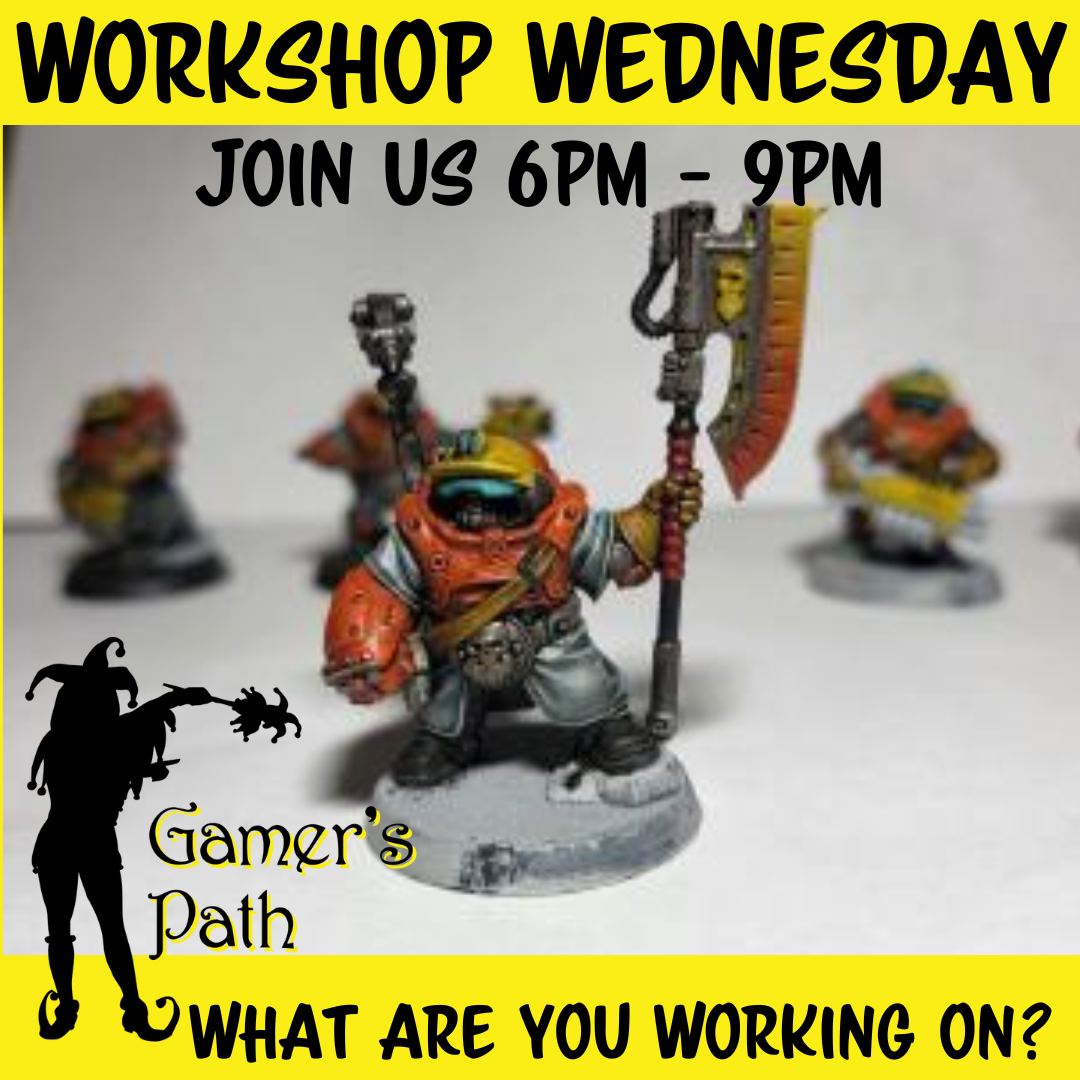 Wednesday Hobby Night
We love being a hobby store for Manteca! Between Games Workshop models and Dungeons and Dragons models we have a lot of grey to slay in the shop! We know that many of our customers also have a pile of grey to slay! So with that in mind, we are excited to announce that Wednesdays from 6pm to 9pm we will be joining together to do just that! Bring whatever models and supplies you may need to spend some time with the community putting together models and painting them! Have questions? I am sure we have some tips, tricks, and answers to help you out with your creativity!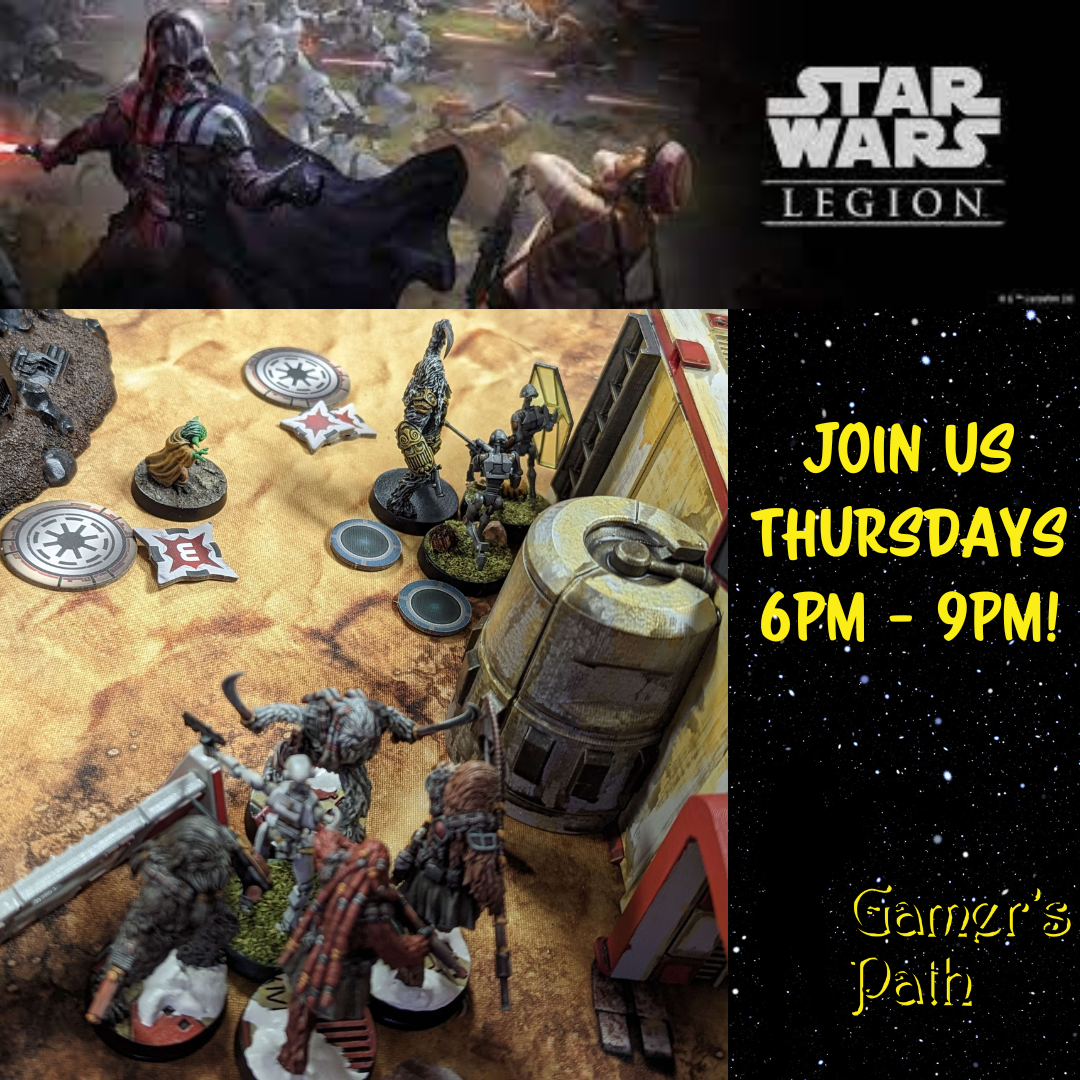 Thursday Night Star Wars
Are you a fan of Star Wars? If so, maybe you have heard about or play Star Wars Legion! This is a great community table top game! We love getting to see everyone and having a dedicated night to play Star Wars Legion amongst friends. Join us from 6pm to 9pm every Thursday for some Star Wars Legion gaming!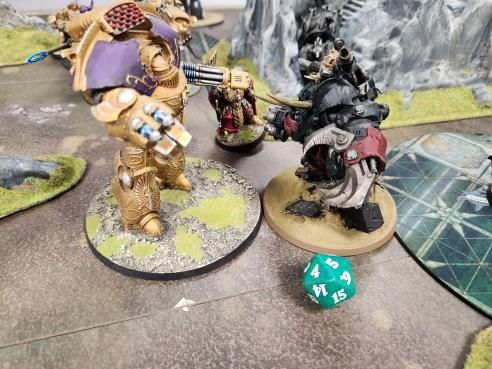 Background and One Day events!
Keep an eye on our Events Calendar and discord server for all the details of upcoming events! We strive to host an event a month as a fun one day event. Like SuperbOwl - which is our annual Super Bowl Sunday event featuring Blood Bowl! We also usually have a 6-12 week tournament happening in the store and each event features a different Games Workshop realm, such as 40k, Age of Sigmar, Kill Team, and Necromunda.
Play with Us Anytime!
We love being a gaming space for all ages and experiences! The shop is open until 9pm Wednesday - Saturday to encourage nightly gaming! If you are looking to learn a new game we are happy to help and teach! And if you already know a game, our Discord server is a great place to look for new opponents to play with!
Whatever game you are playing - we can't wait to see you in store to play it!