Dungeons and Dragons
Where imagination is king! We have everything you could want for your next Dungeons and Dragons session - including books, miniatures, and dice!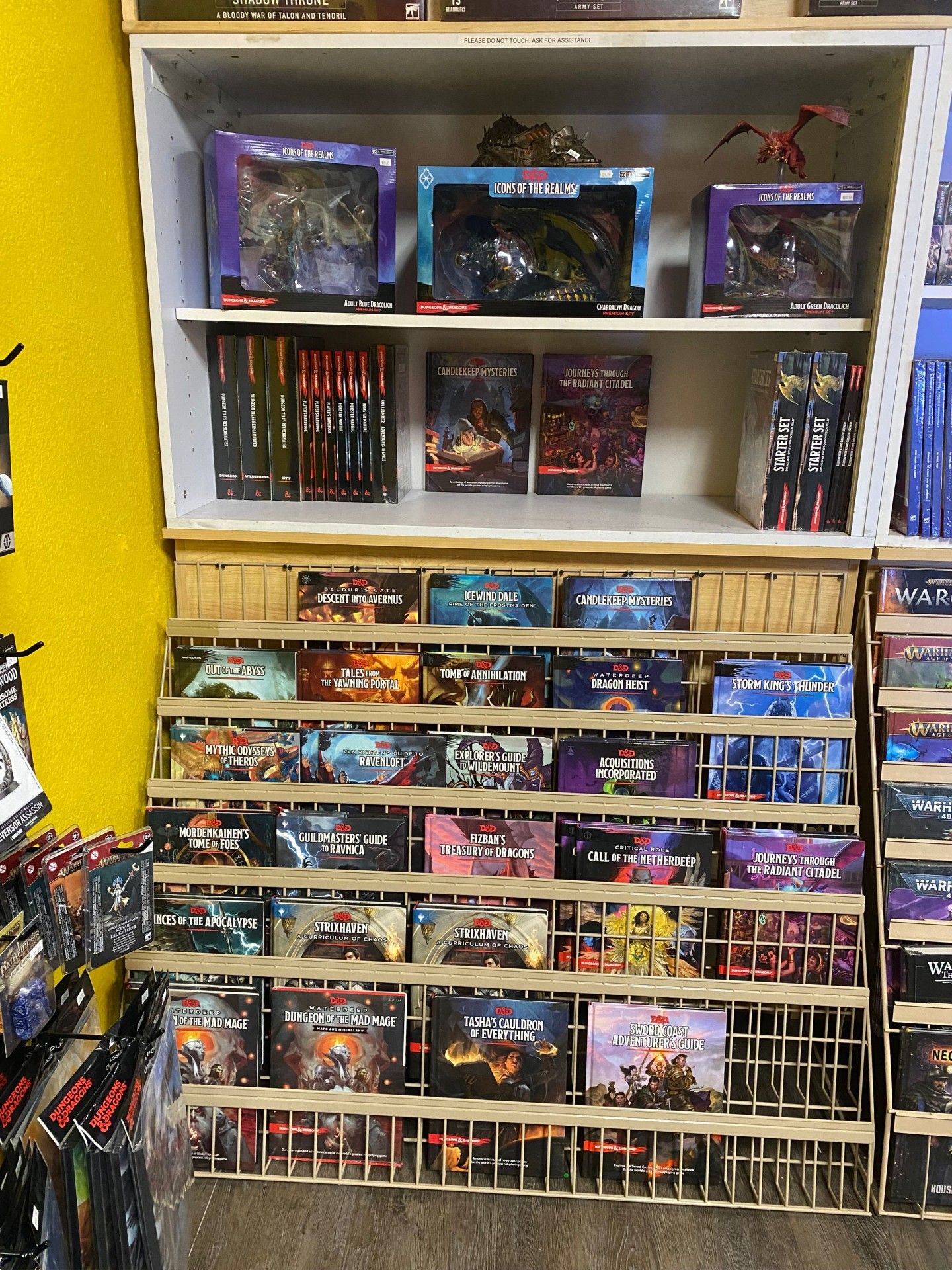 Why choose us
If you are looking for a new way to expand your imagination then Dungeons and Dragons is just the thing! Our Dungeons and Dragons selection includes:
Player Handbook, Dungeon Master Guide, Monster Manual
Adventure Modules and Support Books
Dice and dice accessories
Nolzur's Marvelous Miniatures and paints
Support Tools: card decks, folios, etc
Visit Us Today!
1126 North Main St. Manteca, CA 95337
Open 11am to 9pm Wednesday - Saturday
11am to 5pm Sunday
Closed on Monday and Tuesday