Games Workshop
We carry a wide variety of Games Workshop games incuding Age of Sigmar, 40,000, Kill Team, Blood Bowl, Necromunda, and more plus all the accessories! Not sure where to start? Let us help you decide!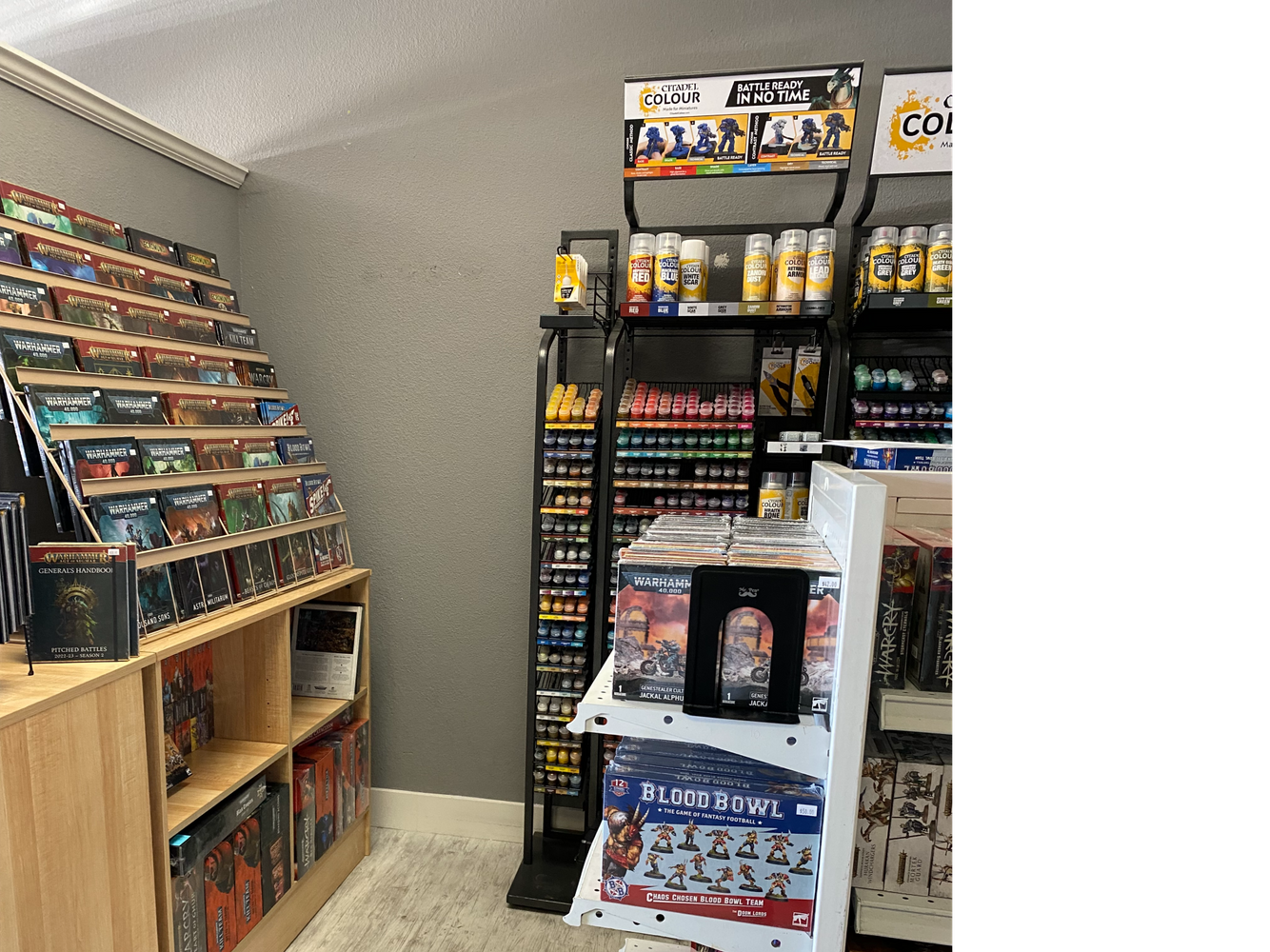 Why choose us
Love Games Workshop? So do we! We order from Games Workshop weekly and have a wide variety of games, models, and accessories available for you to choose from! Plus, there is almost always a game of some sort happening in store for these games! Our products include:
Age of Sigmar and 40,000
Blood Bowl
Necromunda
Kill Team
Warcry
Underworlds
Visit Us Today!
1126 North Main St. Manteca, CA 95337
Open 11am to 9pm Wednesday - Saturday
11am to 5pm Sunday
Closed on Monday and Tuesday