Join Our Monthly Membership - Special Veteran Pricing
We Thank You for Your Service!
We are so thankful to all who serve and want to extend that thanks with special pricing for Veterans for our membership plans. PLUS sign up for our Free membership to get 10% off all purchases: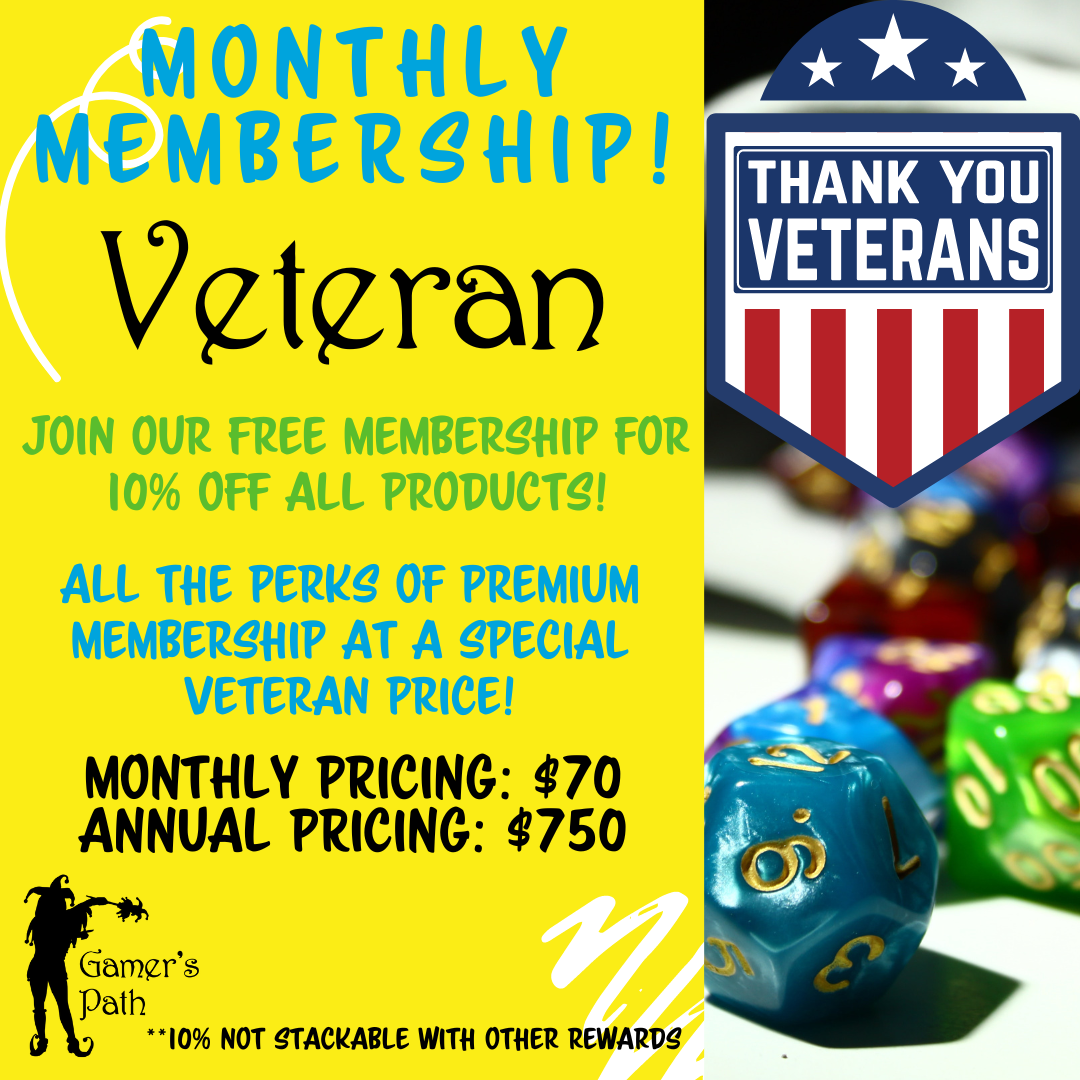 Veteran Memberships!
We offer a free Veteran membership that automatically gives you 10% off products.
We also offer a Premium Veteran membership that has all the perks of our Premium Membership with special pricing for Veterans!
$70/month or $750/year with annual discounting! Available until September 10th, special anniversary pricing of $63/month or $525/annually
Visit Us Today!
1126 North Main St. Manteca, CA 95337
Open 11am to 9pm Wednesday - Saturday
11am to 5pm Sunday
Closed on Monday and Tuesday